Falckon Health, a leading revenue cycle management company that provides end to end medical billing and collections services to healthcare providers, announced being ranked on the Top Company Award for providing Revenue Cycle for the year of 2021 from Healthcare Business Review. The list provides a unique look at the most successful firms in the most dynamic sector of the Revenue Cycle Industry. This Growth reflects the devotion of the team as well as the trust our health care partners have in us to improve their revenue cycles and ensure financial success.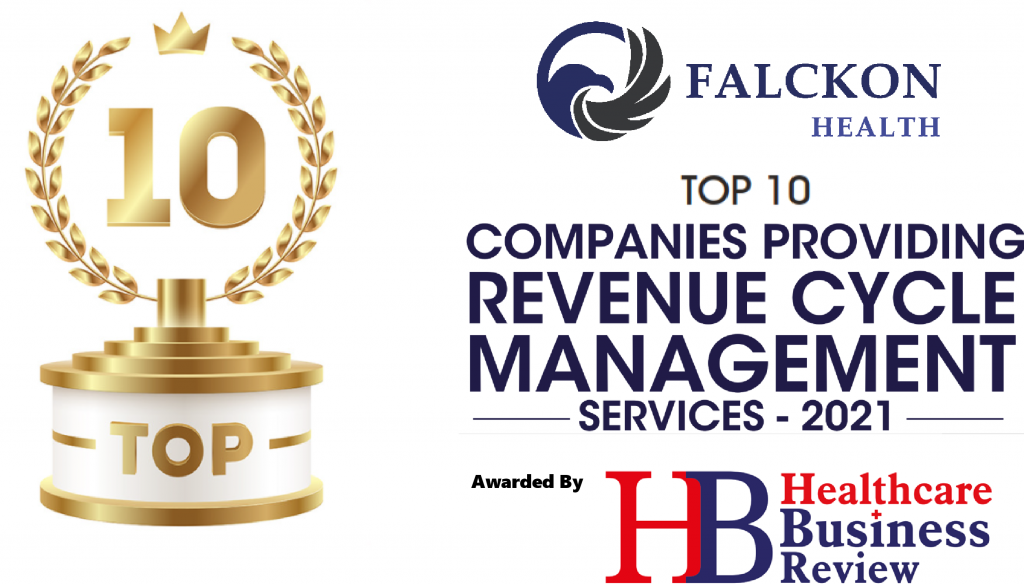 Falckon Health has helped healthcare providers improve and accelerate cashflow, increase patient focus, improve competitiveness, and manage their revenue cycle with greater ease and peace of mind by leveraging nearly three decades of deep domain expertise, cutting-edge analytics, automated workflow solutions, and compliant and benchmark-defining processes.
This award honors outsourced third-party businesses in the Revenue Cycle Management Industry who have more complex systems and processes in place to address inconsistencies in regulatory compliance, lost revenue, and inadequate denial management.
Falckon Health was recognized as one of these companies because we are successful in getting into the practical details of an unpaid claim and resolving the root cause, and more specifically because the Falckon team goes above and beyond to maximize client satisfaction by enhancing the client's practice or clinic whenever there is room for improvement.
The 2021 grant of award from Healthcare Business Review was a huge motivator for the company, and we are on the way to achieve great things in the Revenue Cycle industry. The leadership team, together with members of the Falckon Health family at all levels, is committed to guiding the organization through the current and post-pandemic environments and is prepared and geared to support the company's outstanding development and growth trajectory.
https://www.healthcarebusinessreview.com/magazines/July2021/RCM/?digitalmagazine#page=24
About Healthcare Business Review ®
Healthcare Business Review is a Business and Technology Magazine for Healthcare Industry which offers the latest news. Healthcare Business Review provides readers with high-quality, timely, and informative business news, insider industry views, and actionable market research to help them navigate their healthcare businesses in these changing markets through its print and digital magazines, websites, and newsletters.
Check the Magazines and Newsletters of Healthcare Business Review online at https://www.healthcarebusinessreview.com/